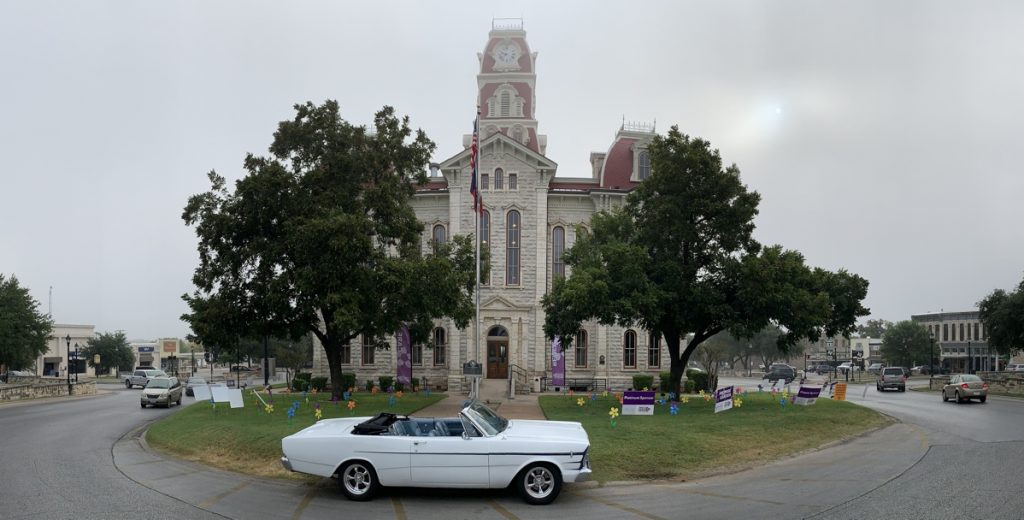 This was our twenty-ninth Courthouse in Texas to visit. That means we are at 11.4% of our goal with 88.6% left to go.
This is the location of many noted trials. Built from 1884 to 1886 at a cost of $55,555.55. It is the fourth courthouse in history of county, organized 1856. An oak on Fort Belknap Road was court site that year. In this building practiced S.W.T. Lanham, who was Governor of Texas from 1902 to 1906.
The Parker County Courthouse closely resembles the ones in Coryell, Denton, Hill, Hood and Lampasas counties. All were works of W. C. Dodson.
Weatherford complies with the state's legal request that county seats be located "within" five miles of the county's geographic center by putting the courthouse on the exact center and even celebrating the spot with a decorative floor.
The 1885 Parker County courthouse replaced an earlier courthouse which burned in 1884. The 1885 courthouse was restored through the Texas Historical Commission's Courthouse Preservation Program and rededicated on June 4, 2005.