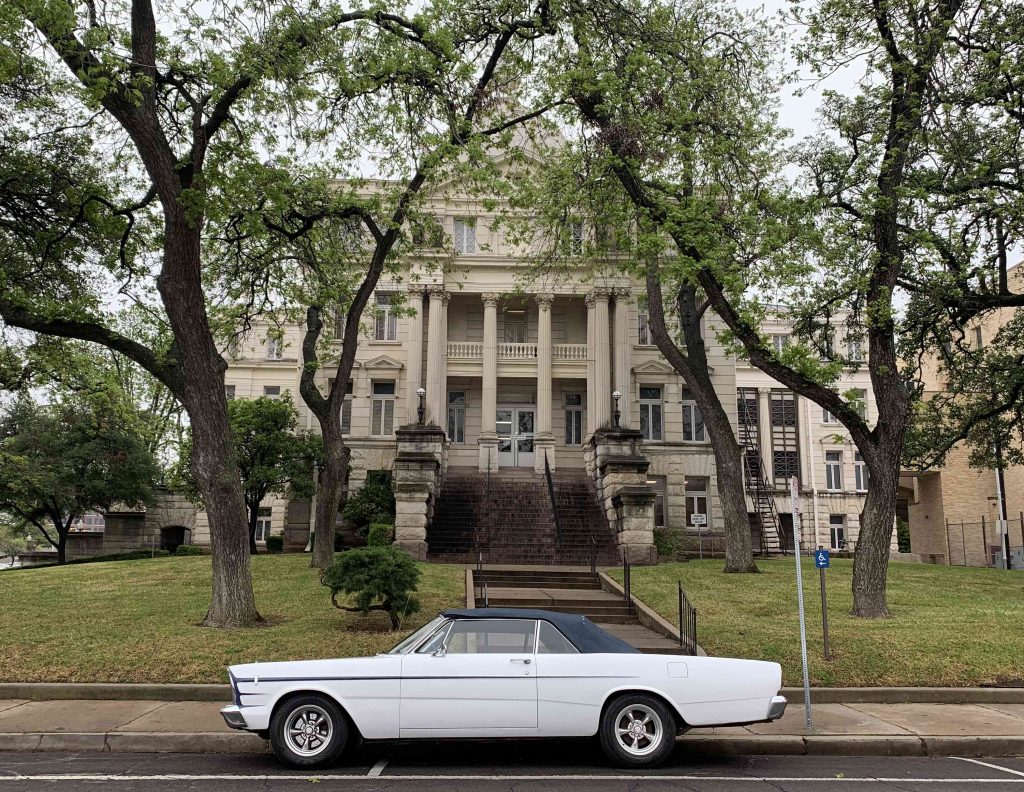 This was our eighty-second Courthouse in Texas to visit. That means we are at 32.3% of our goal with 67.7% left to go.
In January 1850, the Texas Legislature created McLennan County from portions of Robertson and Milam counties, naming it for Neil McLennan, who had settled along the South Bosque River. In September of that year, the Commissioners Court began preparations for constructing a two-story log court building, which was completed in August 1851. During construction, county judge R.E.B. Baylor held court in a private schoolhouse.
By 1856, the county needed a larger courthouse. In August, they levied taxes to raise funds for a brick building, and Robert H. Smith and N. M. Saunders served as contractors. Because of problems with the structure, including two fatalities due to faulty second floor doors, the county built a new courthouse and jail in the mid-1870s. Noted architect W.C. Dodson designed the structure, completed in July 1877 by builders J.W. Mann & Bro., and Trice & Harris. Dodson's design, a two-story brick building, featured a Mansard roof and clock tower, and was celebrated for its beauty. By 1900, however, it also became too small for the county's needs. Dodson recommended that the county accept the plans of James Riely Gordon, renowned throughout Texas and other parts of the nation for his courthouse designs. The Commissioners Court awarded the construction contract to Tom Lovell of Denton and accepted the finished building on March 3, 1902.
One hundred years later, in September 2002, McLennan County residents celebrated the centennial of their fourth courts building, a magnificent Renaissance Revival courthouse crowned with statues of eagles as well as Themis, Justitia and Liberty. Today, the building remains an emblem of pride and justice, a link to the county's history and a symbol of its future.