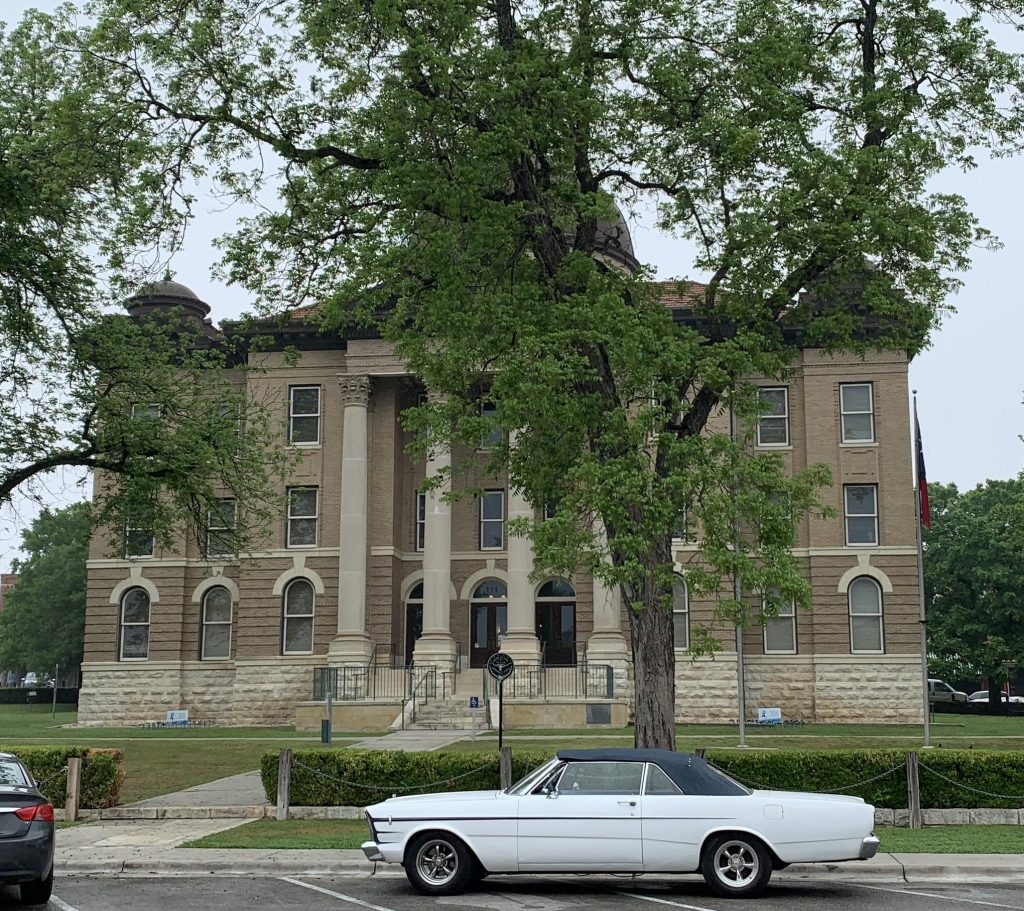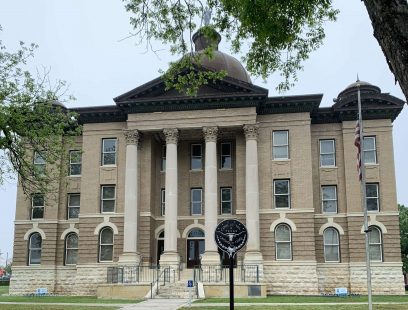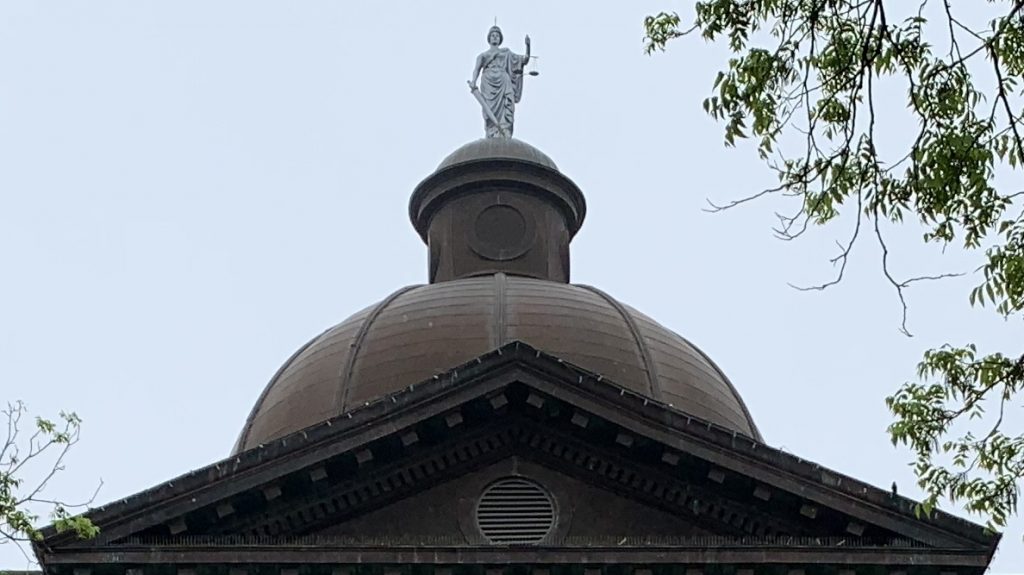 This was our eighty-sixth Courthouse in Texas to visit. That means we are at 33.9% of our goal with 66.1% left to go.
When Hays County originated in 1848, its one public building was a log church-schoolhouse that had to serve as the courthouse, along with its other uses.
Although the San Marcos townsite, platted in 1851, contained a court square donated to the county, the forfeiture of a $2,000.00 criminal bond later gave the county funds for building, and in 1861 officials employed contractor C. F. Millett to erect on the Square a 36 x 40-foot, 2-story frame courthouse with a hearing room, jury rooms, and 4 offices. That pine building burned in 1868, and county officials operated from rented quarters until a courthouse of soft, locally quarried limestone was completed in 1871. Damaged by earth shiftings, that 2-story, 45 x 53-foot building was razed (1881) and replaced by a 50 x 60-foot, 2-story building of harder limestone designed by F. E. Ruffini, architect for University of Texas buildings and for courthouses in several other counties. After that 1882-83 structure lost its top story in a fire on Feb. 28, 1908, it also was razed.
The fourth and present courthouse, in eclectic style, was designed by C. H. Page & Brother, of Austin. Completed and accepted by the county court on Dec. 13, 1909, it has had interior alterations; it was restored in 1972.