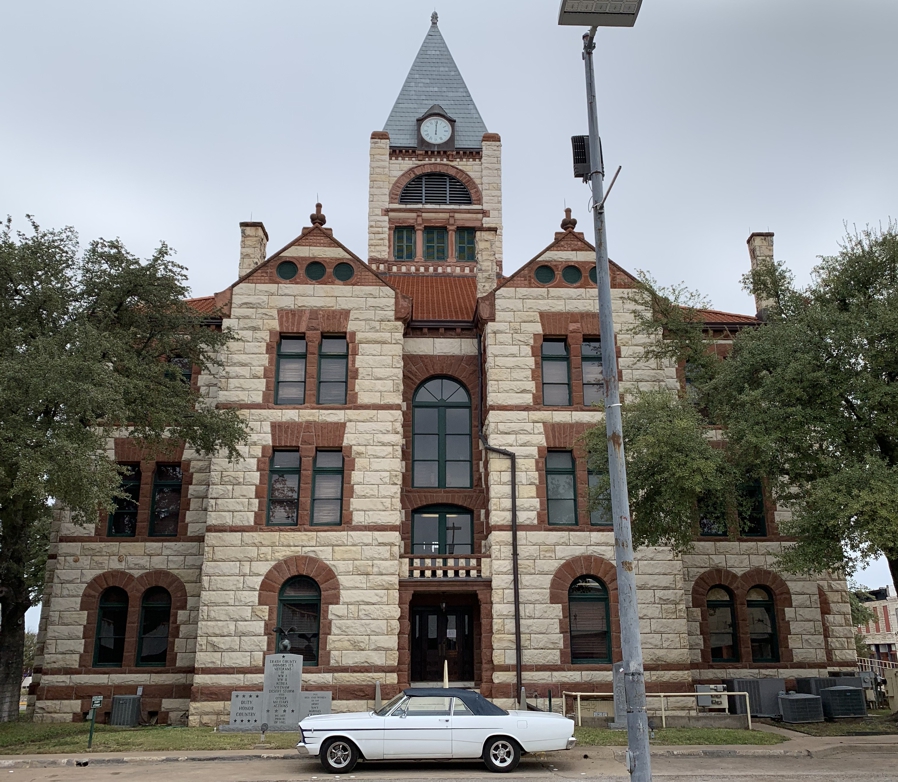 This was our thirty-fifth Courthouse in Texas to visit. That means we are at 13.8% of our goal with 86.2% left to go.

Founded in 1854 and named for early settler and land donor John M. Stephen, the town of Stephenville became county seat when Erath County was created in 1856.

The first county courthouse, a wood frame structure built in 1856, was destroyed by fire in 1866. By 1890 Erath County was experiencing an economic boom. The railroad had reached this area in 1889, and local business increased as shipping opportunities improved. County commissioners called for bids to design a new courthouse in 1891. J. Riely Gordon submitted the winning design. The construction contract was awarded to S. A. Tomlinson of Fort Worth. Gordon, who became a nationally known architect, had designed two earlier buildings on the town square (the First National Bank and the Crow Opera House). He is well known for his Texas courthouse designs.

A distinctive rendition of the Romanesque Revival style, this courthouse, completed in 1892, features striking use of locally quarried limestone accented with Pecos sandstone. A 1988 restoration project included the addition of an adjacent courthouse annex. The central clock tower of the historic courthouse has been the most prominent feature of the surrounding landscape for more than a century.