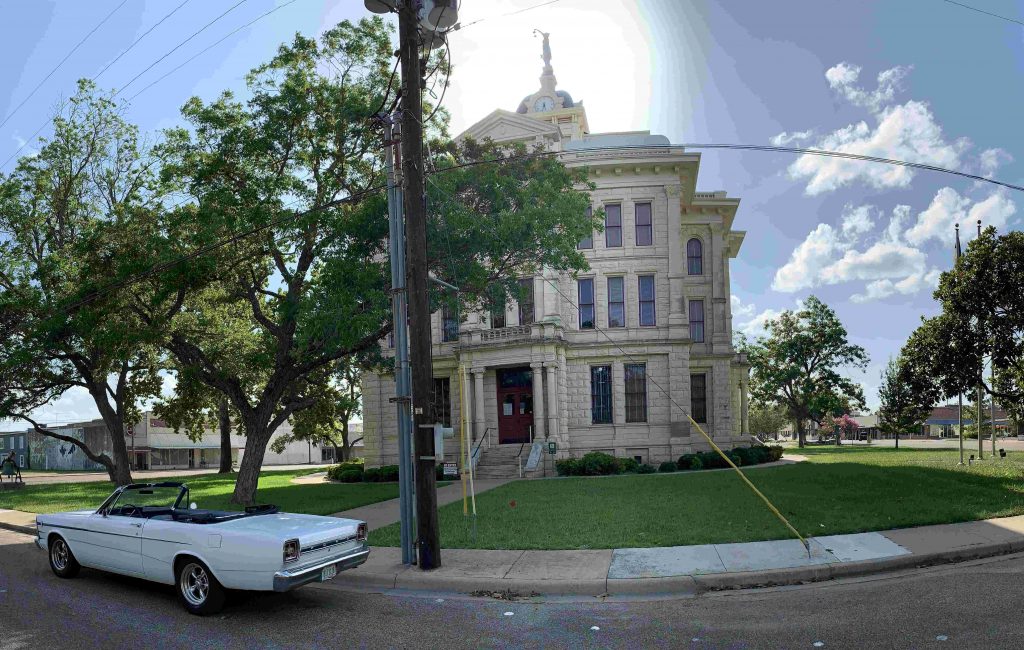 This was our one hundred-eighty-second Courthouse in Texas to visit. That means we are at 71.7% of our goal with 28.3% left to go.
Originally, Milam County, established in 1836, covered a huge portion of Texas. Over the years, fifty counties have been carved out of it, from Hall County in the Panhandle Plains to Burleson County in the Prairies and Lakes Region.
Like most Texas county seats, Cameron is just about in the middle of the county. It's named for Scotsman Ewen Cameron, who was shot by the Mexicans during the Mier Expedition in 1843. George Erath, whose name sure shows up a lot when you read about the beginnings of Texas, surveyed the area and laid out the town.

The first courthouse, a crude wooden structure only 30′ X 20′, was also the first building in the city. That building was replaced by a second courthouse which met the fate of many early courthouses. It burned on April 9, 1874, but not until after the county clerk was shot.
It was alleged that the clerk, a Mr. Williams, and his wife were attending a function upstairs at the courthouse. As they descended the stairs, he was pulled away and shot by Jim Boles. I reckon Boles had anger issues. Later, a counterfeiter, who had issues about getting caught, torched the courthouse to destroy the evidence. So the old Phillip's Hotel was used in the interim.
The third courthouse, a brick structure with a cupola and weather vane, was constructed in 1875. Because of numerous maintenance headaches, including a gripey judge who complained that there was too much smoke in his office, it was decided in 1889 that a new structure needed to be built.